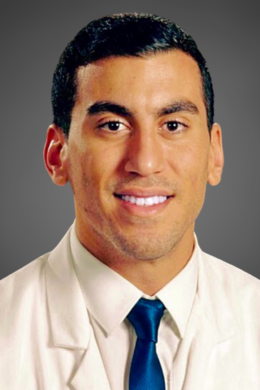 Dr. Chris Ibrahim
Dr. Chris Ibrahim received his Bachelor in Biology from Cal State Northridge and went on to receive his Doctor of Dental Surgery from the University of Southern California. 
Dr. Ibrahim started his career in 2016 and is an active member of AAOMS, ADA, and CDA.
Dr. Ibrahim was fascinated with the profession of Oral and Maxillofacial surgery and knew immediately that he would want to be an oral surgeon. He says, "It's a field I am passionate about and love. I love seeing my patients smile and I would do it for free – if I could!"
When Dr. Ibrahim isn't saving smiles, you can find him spending a majority of time outdoors. He also enjoys spending time inside and trying new recipes! He encourages his patients to share new recipes with him.