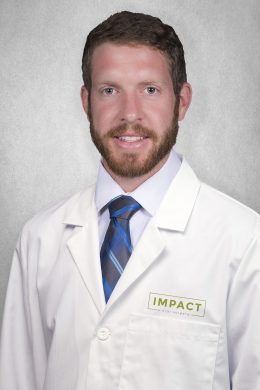 Thomas Jackson, DMD, MS, Periodontist
Dr. Thomas Jackson grew up in Walnut Ridge near Jonesboro, AR. He received his BS in Biology from Arkansas State University in 2011 and followed that by completing welding school in 2013 at ASUN. He began dental school in Sarasota, Florida immediately after and graduated in 2017 from LECOM School of Dental Medicine. Dr. Jackson completed his residency in Periodontal and Implant Surgery at the University of Louisville under the revered Dr. Henry Greenwell. He served as Chief Resident in 2019-20 in which he also mentored his fellow younger residents.
Dr. Jackson grew up as a local farmer in the Northeast Arkansas region where he still enjoys conversing with local producers and helping on the side. Much of his free time is spent out in nature enjoying the views and still enjoys trail and track riding on his dirt bike in various places across the country.